Safety Section
Best Practices for Waterjet and Industrial Vacuum
The complete recommendations of WJTA's safety committees for waterjet and industrial vacuum are contained in the association's Orange Book and Blue Book manuals and accompanying videos. WJTA's manuals are the primary reference for waterjetting and vacuum operations throughout North America and other parts of the world. Make sure that you are referencing the current edition WJTA manuals:
Industry Best Practices for the Use of High Pressure Waterjetting Equipment - Second Edition, 2021
Recommended Practices for the Use of Industrial Vacuum Equipment - Fourth Edition, 2021
Visit the Online Store for details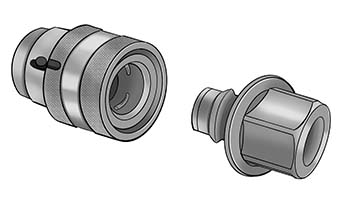 High Pressure Couplings
March 16, 2022 – Read an important safety alert regarding the use of non-threaded, push-to-connect couplings in high pressure waterjetting applications.
Click Here for More Information
---
Operator Training and Certification
WJTA's standardized training and certification for hydroblasters, vacuum operators and asset owners provide frequently updated curricula based on association best practices.
The program includes both computer-based eLearning and instructor-led training.
Click Here for More Information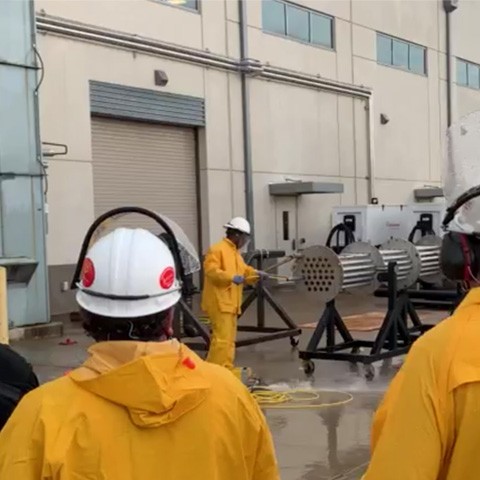 ---
Additional Safety Initiatives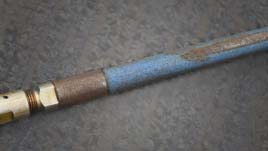 Hose Safety
The Association of Hose Assemblers and Distributors (NAHAD) has developed whitepapers several hose types of interest to WJTA members:
Hydroblast Hose Whitepaper
Liquid Vacuum Hose Whitepaper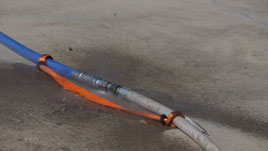 Incident Reporting Web Form
Help keep the industry safe by anonymously reporting incidents or near misses.
Learn More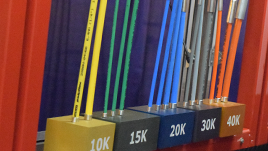 Color Coding
WJTA's color coding recommendation for high pressure hoses and components.
Learn More
---
Safety Topics
A mission of WJTA is to provide information and resources to our membership in the areas of safety and technology. WJTA provides information on a multitude of tools manufactured by many companies as well as technical data and papers that can provide a roadmap for jetting and vacuuming applications.
While there has been significant improvement in equipment and methods, it still comes down to people applying the equipment safely in order to prevent accidents and provide maximum cleaning efficiency. Without question, safety must be at the forefront of every supervisor's and worker's focus. It is for this reason that we wish to provide our membership with real situations and incidents that have occurred as well as corrective actions to prevent reoccurence.
Following are examples of incidents that can be shared with your employees, colleagues or customers as safety meeting topics.
Incident: Water Cut to Upper Ankle and Shin
Incident: Water Puncture to Hand
---
We ask that you share incidents, accidents, and near misses that may have involved your business with the WJTA office. These will be published periodically in the Jet News with names, companies and any identifying information kept confidential. Click here for the confidential online Incident Reporting Form or email the WJTA office at wjta@wjta.org.
Updated July 13, 2022