BC Taechang Ind. Corp.
Main Representative
Kevin Kim


Sales Manager
phone: [82](51)442-6191
Website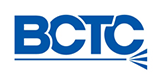 BC Taechang Ind. Corp.
76-46, Kimhae-Daero 2579 Kimhae, Kyungnam 50932
Korea, Republic of
Business Description
BC Taechang is a manufacturer of hydro blasting systems (machines and all accessories). We provide everything from 250 bar pressure washers to 2800 bar UHP hydro-blasting systems for various fields. We have over 30 years of experience in the shipyard and maritime fields. We can service not only machines/tools, but we also offer operating skills and advice to maximize the performance/efficiency of your machines/tools.
Products
Power Transmission
Pumps- up to 20 ksi
Pumps- over 20 ksi
Services
Surface preparation
Waterblast cleaning
Engineering
Systems
Heat exchanger cleaning
Sewer/pipe cleaning
Surface preparation
Tank cleaning
Waterblasting