3/14/2022
Exhibit Space Available at WJTA 2022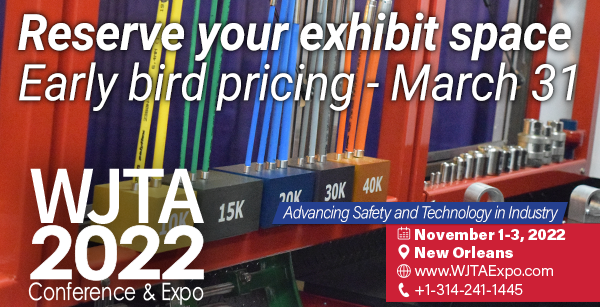 The 2022 WJTA Conference & Expo will return to New Orleans November 1-3. Exhibit space is available now, offering the opportunity to connect in person with a focused, high-level audience.
Exhibits at the Conference & Expo will be open Wednesday, November 2, and Thursday, November 3, while Tuesday, November 1, will feature a new pre-conference Vacuum Technology Short Course.
Excitement is high for WJTA 2022 following the last several years of cancellation. Face-to-face events offer an unparalleled opportunity to showcase new products and strengthen connections within the industry while learning from customers about their needs and expectations.
To learn more and reserve your space, visit www.wjtaexpo.com/expo/Exhibitor_Info.asp or contact Peter Wright at 314-241-1445 or wrightp@wjta.org.