1/11/2022
Call for Abstracts Opens for 2022 WJTA Conference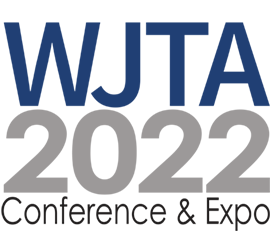 The WaterJet Technology Association invites researchers and industry professionals to submit abstracts for presentation at the 2022 WJTA Conference & Expo being held in-person November 2-3, 2022, in New Orleans, Louisiana.
This is a unique opportunity to meet and discuss the newest research, applications, best practices and technology with colleagues from around the world who are actively involved in ongoing technological developments and applications. We welcome abstracts relating to waterjet cutting/machining; waterjet cleaning; vacuum conveyance/air mover technology; hydro or pneumatic/air excavation; industrial cleaning and related service lines; surface prep/coating removal; hydrodemolition; novel fluid-jet applications; safety; jet dynamics and modelling; robotics/automation; and market and future needs.
February 28, 2022 is the deadline for abstract submission. Abstracts accepted for presentation will be scheduled during the technical sessions on November 2-3. Accepted papers will be published in the 2022 WJTA Conference Proceedings.
The WJTA Conferences, which date back to the First U.S. Water Jet Conference in 1981, are recognized as one of the premier forums for technical research and case studies in waterjetting and related technologies.
Learn more and submit an abstract on the WJTA Conference website