6/9/2021
Meet the Candidates for the WJTA Board of Directors
Updated July 29, 2021
Voting for eight (8) open positions on the WJTA Board of Directors opened on July 29, 2021. Click here to Login and Vote Online.
On July 29, 2021, a link to vote online will be circulated to WJTA members eligible to vote. Members may also request a paper ballot by emailing wjta@wjta.org or calling +1-314-241-1445. All ballots (written or electronic) must be received by the WJTA office no later than September 14, 2021.
---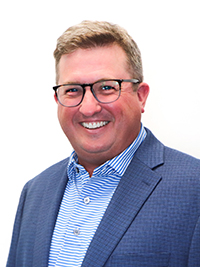 DAVID F. BECKUM SR. graduated from Augusta State University in 1998 and began working with Augusta Industrial Services (AIS). Mr. Beckum started "on the end of the hose" learning the business from the ground up. He became proficient with many of the aspects of working in industrial facilities and municipalities. He then transitioned into the nuclear division of AIS and was subsequently promoted into the AIS safety department where he worked his way up to the safety manager position. Using his field experience and safety knowledge he began sales and project management. In 2003, Mr. Beckum became the operations manager responsible for managing the fleet and field operations. Between 2012 and 2014, he and the two original owners of AIS worked to develop a business succession plan and formed an Employee Stock Ownership Plan (ESOP). Mr. Beckum became vice president and was appointed to the board of directors. Since the formation of the ESOP, he has worked closely with the CFO, director of operations, safety manager and sales manager developing business strategy, the AIS "We Own It!" culture, regional growth, and product development. He is currently in the role of president and CEO and serves on the board of directors with the retiring owners. Mr. Beckum also serves on the Georgia Onsite Wastewater Association (GOWA) board of directors, the WJTA High Pressure Safety Committee, the Government Affairs Committee for the Columbia County Chamber of Commerce, and he has previously served as the president of the Augusta Chapter of the American Society of Safety Engineers (ASSE). In his commitment to safety, Mr. Beckum completed the coursework to become an authorized OSHA outreach trainer and completed courses for the Industrial Safety and Health Certificate Program at the Georgia Institute of Technology. Through the WJTA and the HASC, he has become a Verified Trainer and AIS has become a Verified Training Site for hydroblasting operators.
Mission/Vision: My vision for the WJTA is to continue building on the Verified Training platform. I believe the industry will benefit from the creation of a Verified Training program for the vacuum, sewer cleaning, and hydro-excavation side of the industry. With programs that cover the majority of the industry, I will work to promote the WJTA training programs to smaller independent contractors. Throughout my career leading a small business, I have leaned on the WJTA for training, research, and industry relationships. My mission is to promote my experience with the WJTA to other small businesses. It is important for independent contractors from smaller markets to know they can have a seat at the table in an organization that shapes our industry.
Nominated by: Nominated by Bernie Jones, Director of Operations, Augusta Industrial Services, Inc.
---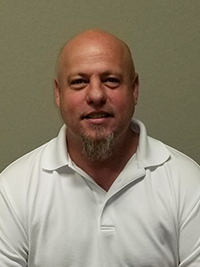 MICHAEL K. BRUMFIELD began his career as a shop mechanic for CH Heist Corp. working on positive displacement pumps in February of 1988, progressing to a crew operator at Mobay, and water‐blasting tank cars by summer of 1990. From 1990‐1994 he served in the United States Marine Corps as a bulk fuel specialist serving in Operation Desert Storm and Operation "Restore Hope" in Mogadishu, Somalia until "End of Active Service" in 1994. From 1994 to 2004, he held positions that included division manager, operations manager, field supervisor, safety coordinator, and safety manager for CH Heist which was purchased by Veolia. Mr. Brumfield was the accounts manager for three different refineries and petrochemical plants in the Beaumont/Port Arthur, Texas, area and Sulphur/Lake Charles, Louisiana, area from 2004 to 2008. In 2008 he achieved the level of regional waterjetting manager covering southeast Texas and southwest Louisiana for United States Industrial Services until going back to Veolia in 2011. Mr. Brumfield maintained the position of regional waterjetting manager for Veolia and United States Environmental Services until 2015. In 2015, Mr. Brumfield joined Peinemann Equipment USA, Inc. as an application and support specialist, and in 2016 assumed the position of manager – U.S. and Canada – until 2019. From 2020 until the present, he serves as an independent contractor for Peinemann Equipment USA for sales and marketing.
Mission/Vision: My goal for being a member of the WJTA board of directors is to further education and inspire more conversation to elevate the water blaster from being viewed as an unskilled laborer to a craft that obviously requires a very specific skillset. I want to bring awareness to the many risks at all levels of this field. I also want to bring the modern tools and techniques that are available on the market to the forefront of our industry. Through this membership, I aspire to influence the industry by using my experience acquired over the last 27 years with automation and robotics to achieve a safer and, eventually, a hands-free industry that reveres the "common" hydro blaster with a higher regard. I feel like it is a very exciting time in the industry as I have seen the progression of very few robotics and little automation when I first started, to where we are now with many "hands free" tools, and the future possibilities with 100% automation.
Nominated by: Drew Waltenbaugh, CEO and President, NLB Corporation.
---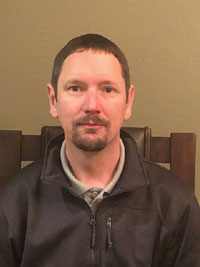 JERRY CARTER is vice president of sales and chief commercial officer of SPIR STAR Ltd., Houston, Texas. Mr. Carter has 24 years of experience in high pressure thermoplastic hose development and sales with a strong knowledge of high pressure water blasting applications. In his career with SPIR STAR, he has been involved with many aspects of the high pressure water blasting industry including new product development, providing training in the safe care and use of high pressure hose, as well as consultations regarding high pressure hose with various companies and safety councils. Mr. Carter was a member of the 2011 WJTA-IMCA committee established to evaluate and contribute to the color coding of high pressure hose that was later implemented for safe working pressure identification, and more recently he was part of the 2019 WJTA High Pressure Safety Committee.
Mission/Vision: As high pressure thermoplastic hose is a key component to the majority of high pressure water blasting applications I believe that my experience and focus on the safety of high pressure hose development and use would be beneficial in furthering an overall safe culture within our industry. I would like to work to further the knowledge and safe practices of those directly involved in the use of high pressure components through training using multiple outlets and collaboration of the primary manufacturers of high pressure components. I would also like to work towards expanding the reach of the WJTA into other industries where the guidelines and practices in place could be used and beneficial.
Nominated by: Joe Derzapf, President and CEO, SPIR STAR Ltd.
---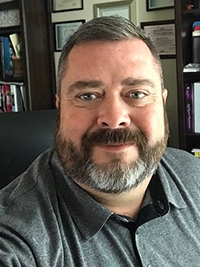 BRADLEY COBLE is a hydroblasting specialist with Covestro LLC, Baytown, Texas. Mr. Coble "officially" began his career in 1995 as an entry level technician in Port Arthur, Texas. Over the next 25 years, he developed his career in many aspects of the industry including entry, mid, and senior level management roles. During the time spent in each of those roles, Mr. Coble developed significant skill in the Lean/Six Sigma principles, understanding how to incorporate efficiencies into his industrial cleaning craft and working with various teams to drive out execution defects. He has also served in behavior-based safety roles culminating in a core team position for the launch of The Loss Prevention System (LPS)™, assisting in the training and development of over 2,000 industrial cleaning professionals. Mr. Coble led a team in the transition to a hands-off pressure environment and worked with specialty engineering firms to develop mechanized solutions for difficult high pressure water cleaning activities. Before moving into the hdroblasting specialist role, Mr. Coble spent time on the OEM side of the industry working with asset owners to identify difficult automated and efficiency solutions for their process equipment. In addition to the multiple vantage points Mr. Coble has had in the industrial cleaning arena, he has served in multiple speaking engagements with the WJTA, Houston Business Roundtable (HBR), Industrial Cleaning Association of China (ICAC), and the Contractor Owner Safety Team (COST).
Mission/Vision: My mission is to utilize my experience as a contractor, manufacturer, and asset owner to further advance industrial cleaning into the true specialty craft that it is. My vision is to be a part of an organization that is focused on the development of the men and women in the industrial cleaning industry. My goal is to work with like-minded professionals that diligently move the industry to a mechanized or autonomous use of high pressure cleaning equipment in all aspects and facilities for asset owners. I believe that the continued development in personnel bench strength and next level technology is going to be instrumental in the survival of this unique cleaning industry.
Nominated by: Mike Taylor, Director of Global Sales – Waterblast Division, StoneAge, Inc.
---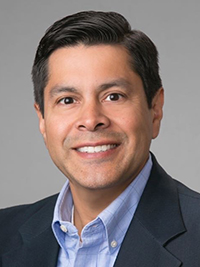 XAVIER CONTRERAS has been with Gardner Denver, Inc., for over 20 years and has more than 15 years of experience in the industrial cleaning business developing, selling and promoting high pressure waterjetting equipment. Over the years, he has designed high pressure waterjetting units to satisfy customer specifications and maximize pump package efficiency for optimal performance. Fluent in both English and Spanish, Mr. Contreras has translated his experience into international sales and is one of the best subject matter experts in packaging high pressure systems. Mr. Contreras earned his Bachelor of Science degree in mechanical engineering and his master's degree in business administration from the University of Houston.
Mission/Vision: To leverage the connections I've made in Latin America over the past 10 years to build knowledge and awareness of the WJTA, promote standard practices and increase international membership in effort to elevate the level of expertise and safety across our industry around the world.
Nominated by: Jose Rubin, Sales Director, Gardner Denver, Inc.
---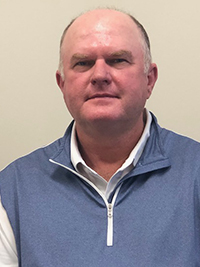 DEE GREEN is the vice president of operations at USA DeBusk LLC. After graduating from the University of Houston with a degree in marketing and distribution from the College of Technology, Mr. Green began his career in industrial cleaning in 1992. He and his wife have been married for 18 years and live in Houston, Texas, with their 14-year-old son. Mr. Green has been involved with the WJTA for a couple of decades. After working in the field for a few years, he was promoted to various positions in both operations and sales. In the spring of 1999, Mr. Green and a friend started their own industrial cleaning company called DeBusk Industrial Services Company. They were fortunate enough to start, grow and sell their industrial cleaning companies on multiple occasions. All but two years of his working career have been spent in the industrial cleaning business. Mr. Green has been an owner operator for a large portion of his life.
Mission/Vision: My career spans nearly 30 years in the industrial cleaning industry, and I've witnessed the many technology and safety improvements in the utilization of water blasting. One of my desires is to see these improvements continue, particularly with progress in safety applications and automation. I've seen the end users become more involved with the WJTA, but I also believe there is some additional room for growth and more interaction. I want to help bridge the gap between end users of high pressure water and the service providers. Ultimately, my hopes would be continued promotion of the use of high pressure water throughout the industry in a safe, constructive and economical manner.
Nominated by: Pat DeBusk, Vice President, USA DeBusk, LLC
---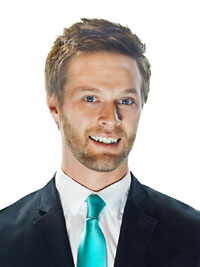 TERRY GROMES JR., Terydon, Inc., has an accomplished career of 13 years in the development of award-winning and nationally acclaimed automated robotic solutions for high-pressure water cleaning. He has acquired advanced machinist and design skills and has assisted in the manufacturing and development of computerized waterjetting products. With an educated background and previous work experience in technology-driven industries, he has been focusing on recent advancements from other technical fields and applying them to enhance productivity as well as safety within the waterjetting industry. Mr. Gromes has combined his critical thinking and intense mechanical background to morph the finesse characteristics of electric, mechanical, and computerized solutions to the challenging environments of industrial cleaning – gaining recognition of these tech-driven solutions on national news sources such as Fox Business, PBS, Yahoo! Finance, Inverse, and more. These efforts have enabled the company to develop elite safety equipment; as a result, Terydon has been recognized as the recipient of the 2017 WJTA-IMCA Safety Award and the 2019 Bureau of Worker's Compensation Safety Innovation Award. Throughout his career, Mr. Gromes has been invited as an international keynote speaker and topic expert on the importance of safety as well as the benefits of integrating new technology into industrial cleaning applications. For his developments specific to waterjetting technologies, he has been assigned seven patents and has 13 pending patents.
Mission/Vision: Our objective at Terydon is to empower end-users with the safest and most efficient cleaning solutions available – to work smarter, not harder. Our approach has evolved the waterjetting industry to embrace technology previously unforeseen to industrial cleaning, notably the integration of electronics and computer software applications into hands-free tooling. On the board of directors, I will provide the same unique and technology-driven perspective to complement the existing foundation on which the WJTA is built. I aim to bring energy and enthusiasm into the WJTA to ensure that the waterjetting industry continues to progress forward down its evolutionary path. Optimistic of the industry's future, I intend to accelerate the waterjetting practice as a positive and appealing experience to the upcoming generations that will inherit the forthcoming realm of industrial cleaning.
Nominated by: Bill O'Briant, Business Development Manager, Terydon, Inc.
---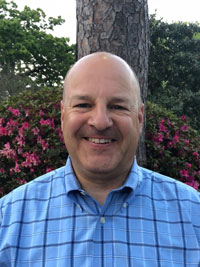 BILL KRUPOWICZ is a vice president of Federal Signal's Environmental Solutions Group. He is the general manager of Jetstream of Houston, LLP, and the vice president for their Mark Rite Lines Equipment and Highmark Traffic Services Divisions. Mr. Krupowicz has been with Federal Signal for 21 years. His industry experiences span the functions of engineering, materials management, finance, marketing, global sales, and general management. Over the past 37 years, Mr. Krupowicz has worked in the aerospace, construction equipment, papermaking equipment, and environmental solutions industries with such companies as Boeing, Caterpillar, Beloit Corporation, and Federal Signal. He holds a BS degree in mechanical engineering and an MBA, both from the University of Illinois. Mr. Krupowicz lives in Montgomery, Texas, with his wife Dawn. They have 3 daughters, a son, a grandson and two granddaughters.
Mission/Vision: The WJTA should remain our industry's benchmark source for the safe and effective delivery of water power to accomplish a broad range of applications. I believe this includes training and certification programs, safety initiatives, expanding our market reach, and inter-industry collaborations. I have truly enjoyed my couple of terms on the WJTA Board of Directors, and I welcome the opportunity to continue serving all of our membership towards the goal of safe and effective growth of our industry.
Nominated by: Sam Norris, Managing Director, Asia Waterjet Equipment
---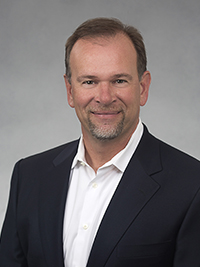 PAYTON L. LOCKEY is a founder and managing member of Vacuum Truck Rentals (VTR) and Vacuum Truck Sales and Service (VTSS), both headquartered in Jackson, Mississippi. Mr. Lockey has worked in the environmental industry for over 25 years. He began his career as an environmental geologist with PPM Consultants where he pioneered new methods for vacuum remediation and in situ cleanup of subsurface contamination, establishing PPM as a regional leader in vacuum remediation technology. This work led him to start Vacuum Truck Rentals in the year 2000. VTR has grown into a premier rental provider in the industrial market with 16 locations. Mr. Lockey has a bachelor's degree in geology from Millsaps College and lives in Madison, Mississippi, with his wife Amanda, daughter Lacy and son Payton Alexander. He is a life member of the MS Trucking Association Century Club and a two-time chairman of the board for the MS Trucking Association Foundation. He has served on many civic and charity boards in central Mississippi but is most proud of his time as chairman of the Amanda W. Lockey Foundation. The Foundation supports pancreatic cancer research and has funded two clinical trials to date.
Mission/Vision: The WJTA has made great strides in expanding educational and safety practices to its members. My vision/mission is to expand this objective. There is so much potential for this organization to increase membership by increasing the scope of its offerings and education materials.
Nominated by: Bill Gaff, Vice President, Sales and Marketing, Vacuum Truck Rentals, LLC
---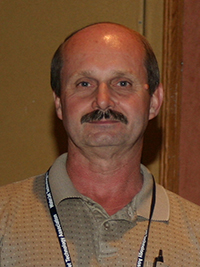 BILL MCCLISTER began his career in industrial cleaning in 1981 with a small contractor that offered both waterjetting and industrial vacuuming services. He knew nothing about either service line. Over the years the small contractor grew to be an industry giant. Thirty-seven years later, Mr. McClister retired as vice president of equipment and technology. Today, he is considered by many to be a subject matter expert for both service lines. Mr. McClister became a WJTA member in 1989 and has been an active member within the association.
Mission/Vision: My mission and vision for the WJTA is simple. The WJTA must continue to set industry best practices and training for the safe operation of waterjetting and industrial vacuuming equipment.
Nominated by: Jimmy Peck, General Manager, MPW Industrial Services, Inc.
---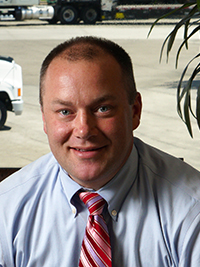 JIMMY PECK joined MPW Industrial Services in the role of management trainee in 2003, learning the business of industrial cleaning through hands-on, in-the-field experience for two years. Mr. Peck has held many different positions from branch manager, district manager, general counsel, and president of environmental services. In 2006, he originated MPW's legal department before being promoted in 2008 to his current role – general manager for the Industrial Cleaning Group. Prior to joining MPW, Mr. Peck worked for the Ohio Attorney General's office in the Charitable Law Section. He graduated from Ohio University with a bachelor's degree in business and from the Michael E. Moritz College of Law at The Ohio State University with a J.D. Mr. Peck received his license to practice law in 2004. He is an active member of numerous legal and industrial groups, including the Association of Corporate Counsel (ACC) and the Columbus Bar Association (CBA). Just as the first purpose and objective listed on WJTA.org is to enhance safety, the first core value listed in MPW's mission statement is safety. In the industrial cleaning industry, safety is paramount, and the enduring goal is zero safety-hazard incidents. A superior safety and training and observation program, as well as increasing development and usage of automated technologies that remove personnel from harm's way are crucial methods that allow significant strides toward this goal every day.
Mission/Vision: The waterjet industry has come a long way since its creation in 1983. Technologies continuously make us faster, more powerful and more efficient. But most importantly, they make us safer. In reality, companies that provide industrial services cannot progress – financially or otherwise – without advancing their safety processes and cultures. WJTA routinely advances safety culture within the industry with its publication of Industry Best Practices for the Use of High Pressure Waterjetting Equipment in addition to activities and information aimed at promoting the interests of the industrial cleaning industry. Continuing to utilize innovation, automation and communication will allow WJTA to further advance its already decorated history.
Nominated by: Monte Black, CEO, MPW Industrial Services, Inc.
---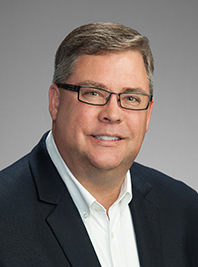 RICK PITMAN, CSP, is senior vice president – EHST of HydroChemPSC, Deer Park, Texas. He began his career with HydroChem in 1995 as a hydroblasting technician, has served in multiple positions, eventually progressing to his current role of senior vice president in 2017. During his 25-year career, Mr. Pitman has been actively involved in the WJTA and in the hydroblasting community. He was a key contributor to implementing the hose color coding system adopted in 2012, as well as working with supply chain partners, NAHAD and the WJTA in adopting waterjet hose life limits and improved testing and certification for protective shrouds. Mr. Pitman has presented hose testing data, incident lessons learned and Orange Book updates at previous WJTA annual meetings and has served on the High Pressure Waterjetting Safety Committee since 2010. In 2020, he was honored to be named as a Master Trainer for the WJTA Training and Certification course and is currently working to expand the use of this course and helping create the next level of training focusing on waterjet automation.
Mission/Vision: My vision for WJTA is to continue to advocate on behalf of WJTA as the leading national voice for the waterjet and vacuum industries. I believe we can continue to broaden our outreach and provide support to organizations and workers across the country in areas of education, equipment and best practices.
Nominated by: Gary Noto, Vice Chairman, HydroChemPSC
---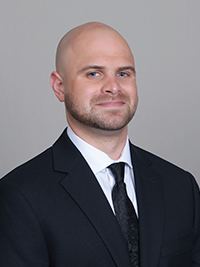 FRANK G. ROMITO, currently serves as the Specialty Equipment Technician specific to hydro-blasting practices, equipment, and training for C&K Industrial Services, Inc. With a background of pump service, accessory configuration, fabrication, instruction, and field-testing, he has aided the organization's hydro-blast division in many markets, primarily power generation. As a WJTA Verified Trainer, Mr. Romito and his colleagues have established a fully remote system compliant with the WJTA's requirements in multiple regions to process employees, subcontractors, and industry partners towards certification for safe hydro-blasting practices. Mr. Romito began as a fleet technician for his father's hydro-blast rental branch and equipment dealership, Blast Technology, Inc. During his time at BTI, Mr. Romito developed a relationship with a local precision machine shop. Part-time employment as a machinist's assistant allowed Mr. Romito to acquire measuring, turning, facing, milling, and equipment set-up skills. He then attended Ohio Technical College under the Master Welding Technology Program. Graduating with honors, he holds two indefinite ASME certifications and two indefinite AWS certifications. Fabrication skills that he gained allowed for the expansion of BTI's capabilities, specifically with hydro-static testing clientele in the oil and gas industry. Joining StoneAge, Inc., as a member of the Ohio branch, Mr. Romito fell heavily into direct contractor training and on-site job support with a focus on strategic technical sales. Acting as the branch's traveling automation technician, he gained invaluable exposure to differences in industrial services worldwide. Corresponding directly with highly experienced engineers allowed the organization to develop various systems such as the Domed Bundle Positioner. The system was a crusade to eliminate manual hydro-blasting within the ethanol industry's most hazardous confined space and proved successful after rigorous trials made possible by various industrial cleaning contractors. Earning the rank of Eagle Scout at 17, Mr. Romito actively practices the Scout motto: Be Prepared. Job configuration, personnel training, and detailed load-out are routine for the company's projects.
Mission/Vision: I will ensure that training and knowledge are provided effectively to bring transparent and unified practices to the industrial service sector. The men and women on the front lines within our industry deserve nothing less than the ability to deliver their skills safely and efficiently. The aforementioned will keep individuals proficient in the industrial cleaning craft.
Nominated by: Scott W. Dean, Vice President, C&K Industrial Services, Inc.
---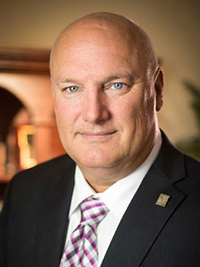 BILL SHAW, CSHO, SMS, vice president of employee development at Evergreen North America, transitioned to that post after serving 11 years as vice president of health and safety and leading Evergreen North America's companywide operations by establishing a safety management system that consists of EHS policies and standards, setting and tracking performance goals, and providing resources within the organization. Mr. Shaw holds a bachelor's degree in management and received the Certified Safety and Health Official (CSHO) designation from Texas A&M Engineering Extension and the OSHA Training Institute and received the Safety Management Specialist (SMS) designation by the Board of Certified Safety Professionals. Mr. Shaw serves as an OSHA special government employee (SGE) and has conducted numerous VPP audits for OSHA. He is the recipient of the prestigious Region VI John Miles OSHA VPP outreach award and the Everett Beaujon Spirit of VPP award. Mr. Shaw was previously employed by Valero Houston Refinery for nine years, where he served as senior safety specialist. In 2010, he was elected to the Houston Area Safety Council board of directors and served as chairman in 2017 and 2018. He also serves on the Texas Chemical Council HSE seminar committee and received the distinguished leader award. Mr. Shaw was recently invited to serve on the WJTA education committee, and he has been published in numerous trade magazines on safety and management. He enjoys the time he spends with his wife Susie of 41 years and his son and daughter.
Mission/Vision: I would like to leverage my experience in the industrial cleaning business from the perspective of a former facility owner, contractor, and an association chairman, as well as serve as a representative for the members. My vision is to serve the industrial cleaning industry by providing resources for facility owners and service contractors and executing a premier annual conference and consistently promoting new and improved technology. I have exhibited my ability to do this via the partnership with the Houston Area Safety Council and WJTA in our goal of starting the hydroblasting certification, along with the WJTA board and WJTA Master Trainer Doug McGee.
Nominated by: Kerry Siggins, CEO, StoneAge, Inc.
---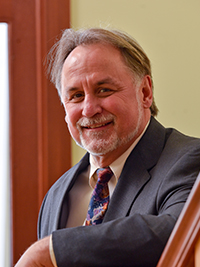 STEVE B. TAPLIN, CEO/Owner of Taplin Group, LLC. In 1952 Al and Margaret Taplin purchased a small, residential drain cleaning company in Kalamazoo and eventually expanded to include industrial and municipal cleaning. Steve Taplin entered the family business out of high school and began operating all types of equipment in the industrial and municipal service sectors of the company. In the mid-eighties, Mr. Taplin became more involved in sales and regulatory compliance. Throughout the 1990s Steve was involved in all levels of management with duties ranging from sales to estimating to executive management. In 2001, Mr. Taplin left the family businesses to start an environmental remediation company called Terra Contracting, LLC. In 2007, he bought the family businesses that specialized in industrial and municipal services. The acquisitions created one of the largest, most diverse, environmental contractors in the Midwest. During the period time between 2001 and 2007 Steve began to utilize a behavioral based safety program called 'LPS', which was quickly adopted by field staff of the industrial and municipal divisions. On December 31, 2012, Terra was sold the Great Lakes Dredge and Dock, the largest provider of navigational dredging services in the United States. By November of 2016 Steve bought the company back from GLDD. Today Taplin Group, as it is now known, operates from 4 offices throughout Michigan and has developed its own behavioral based safety/loss prevention program named 'ELKS' – Eliminate Loss through Knowledge and Stewardship. The program has continued the success experienced since 2003 with active involvement with the field staff. Monthly 'Family Calls', that include all office and field staff, create open lines of communication and give everyone the opportunity to share concerns and accolades.
Mission/Vision: I believe the WJTA should continue and enhance its promotion of safety in our industry. Empowering field staff to make qualified and educated decisions to maintain a safe working environment is paramount. I believe that a component that is commonly passed by in highly technical occupations is the need for leadership…true leadership. The tendency to promote the most technically capable into management roles without the accompanying leadership training can be disastrous. Ultimately, a solid technical person can be lost due to the lack of leadership cultivation and a position that needed to be filled left empty. I believe the ideals of servant leadership are principal in our industry. My vision for the WJTA would be the incorporation of focused leadership training into the training curriculum currently offered.
Nominated by: Mike Taplin, Taplin Group, LLC