12/10/2019
2019 WJTA Conference & Expo Recap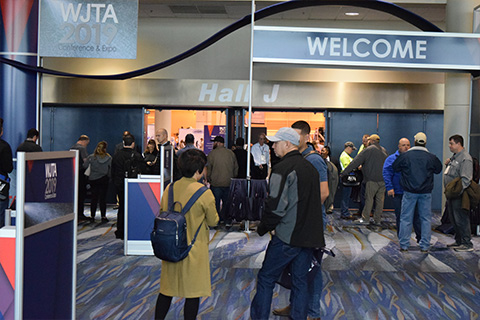 The 2019 WJTA Conference & Expo drew over 1,100 participants from 35 countries to New Orleans, November 11-13.
The event kicked off with the pre-conference Waterjet Technology Basics & Beyond Short Course on Monday, November 11. The short course offered a daylong overview of waterjet applications with strong participation and expert speakers.
The Conference & Expo opened on Tuesday, November 12, with an expanded exhibit hall, and attendees had the opportunity to connect with leading manufacturers, suppliers and contractors from around the world. Exhibits included trucks and heavy equipment, along with hands-on displays of waterjetting pumps, tooling and automation technology.
Educational boot camp sessions and technical conference papers were held throughout the day on Tuesday. A new educational series specifically designed for asset owners was introduced in 2019, and offered plant safety and operations leaders the chance to learn about safety, productivity and trends in industrial cleaning.
A new panel discussion covered collaboration between OEMs, contractors and asset owners. As the industry continues to evolve, close communication between these three stakeholders is critical to achieving safe, economic and productive cleaning outcomes.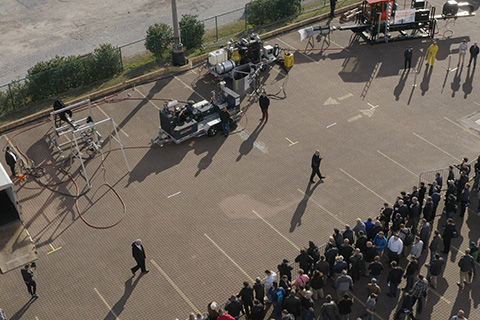 The outdoor live demonstrations were held in a new timeslot at 2pm on Tuesday. Despite a threat of inclement weather, the demos were a success with an enthusiastic crowd seeing new pump technology, robotics, automation tooling, controls and more in operation onsite.
When the live demos concluded, attendees returned to the exhibit hall for the Industry Appreciation Reception sponsored by SPIR STAR.
The Awards Presentation was held on Tuesday at the start of the reception. Recognition was given to the High Pressure Safety Committee for work reviewing the WJTA waterjetting best practices manual and to Doug McGee, StoneAge Inc., for contributions to the WJTA hydroblasting operator certification program. The WJTA Safety Award was presented to Kerry Siggins, StoneAge, Inc. A posthumous Pioneer Award was present to Michael Pao, Ph.D., Flow Companies. Finally, the WJTA Pioneer Award was presented to Gary Noto, HydroChemPSC.
The Conference & Expo continued on Wednesday, November 13, with additional educational opportunities, technical conference papers and networking in the exhibit hall.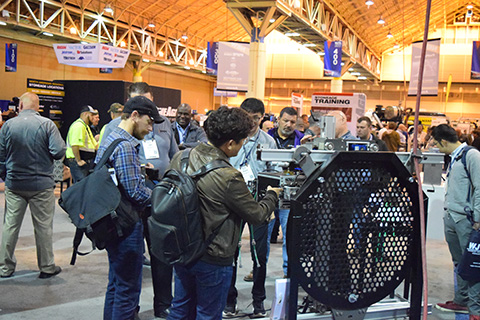 Another highlight of the 2019 program was a pilot of the WJTA hydroblasting operator training and certification program. WJTA and the Houston Area Safety Council conducted computer-based Foundational Training and hands-on Field Verification onsite, and also piloted the Train-the-Trainer curriculum to qualify trainers to deliver WJTA training.
An exciting program is being developed for the 2020 WJTA Expo; mark your calendar and plan to join us November 10-11 in New Orleans.