10/8/2019
WJTA Lunch and Learn Held at the Houston Area Safety Council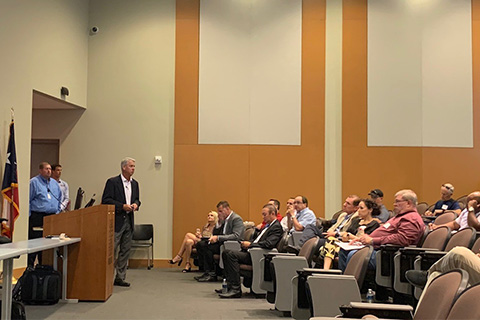 On Wednesday, October 2, contractors, asset owners, training providers and suppliers gathered at the Houston Area Safety Council (HASC) facility in Pasadena, Texas, for an introduction to the WJTA Hydroblast Operator Training Program.
The program which is launching in the Houston market and will soon be expanded nationwide, includes:
Foundational Training (FT) – a three-hour computer-based module and verification quiz. The FT credential requires recertification every three years.
Field Verification (FV) – a roughly four- to six-hour classroom and hands-on skills verification and classroom debriefing.
Foundational Training is currently available through both the HASC and the Association of Reciprocal Safety Councils (ARSC) network of safety councils throughout the country. Options exist for areas of the country without an ARSC site in proximity.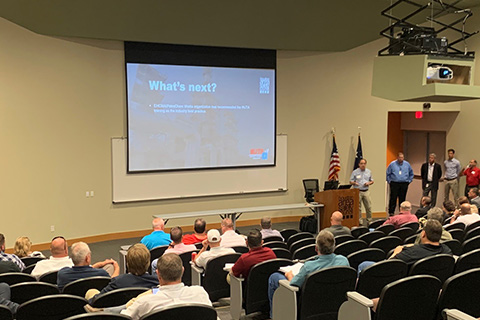 Field Verification is carried out by Verified Trainers who have passed the WJTA's train-the-trainer course. The first official train-the-trainer course will be held in New Orleans in conjunction with the WJTA Conference & Expo, which will include the FT and FV courses for approved individuals. Individuals will also have the opportunity to take the computer-based FT module onsite at the Conference & Expo.
For more information, contact Peter Wright at wrightp@wjta.org or call 314-241-1445.