6/14/2019
2019 Conference & Expo Educational Program Announced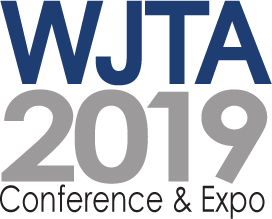 We are excited to announce expanded learning and networking opportunities for participants at the 2019 WJTA Conference & Expo, November 11-13 in New Orleans. The 2019 program includes:
Monday, November 11
Waterjet Technology Basics & Beyond Short Course
The Basics & Beyond Short Course offers an applied introduction to the technology and practical applications of waterjets and related equipment.
The course is intended for anyone with an interest in waterjet technology, ranging from first-time users and new employees to those seeking to increase their level of knowledge, including field techs, suppliers, support staff, engineers, marketing personnel, researchers and potential new users.
Click here to view Basics & Beyond details and a schedule .
Tuesday, November 12
Asset Owner Educational Track
New in 2019, the asset owner track is a highly focused series of talks designed specifically for the end users of waterjet technology.
Click here to view the asset owner track schedule .
Tuesday-Wednesday, November 12-13
Educational Boot Camp Sessions
The Boot Camp sessions are half-hour seminars on timely topics, including turnaround planning, well abandonment abrasive water cutting, the science of waterjetting, fall protection, the power of vacuum, and grounding and bonding.
Click here to view the Boot Camp schedule .