4/22/2019
New Pocket Sized Version of WJTA Blue Book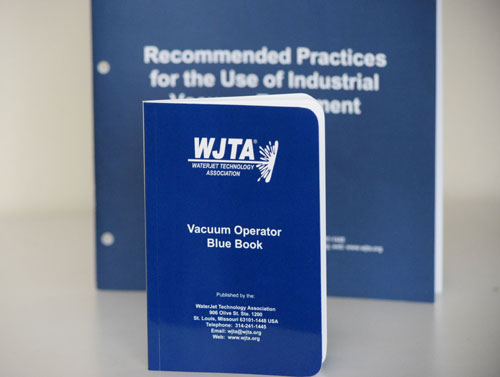 The WJTA's popular industrial vacuum equipment operations reference, the Recommended Practices for the Use of Industrial Vacuum Equipment, is available now as a pocket sized version for ease of reference in the field or on the road.
The "Vacuum Operator Blue Book" contains identical text and imagery as the Recommended Practices manual (Third Edition, October 2018), but is sized to 3-7/8" by 5-7/8" (9.8 x 14.8 cm) and is 106 pages in length.
The new handbook is priced at $5 each for members ($10 for non-members) for quantities up to 49 units, or $4 member/$8 non-member for quantities of 50 units or more. Contact the WJTA office for bulk orders of 500 or more handbooks.
Click here to purchase through the WJTA Online Store or contact the WJTA office at 314-241-1445.