12/26/2018
Global Standards Committee Ratifies Primary Fundamental Principles of Safe Water Jetting Operations at the WJTA Expo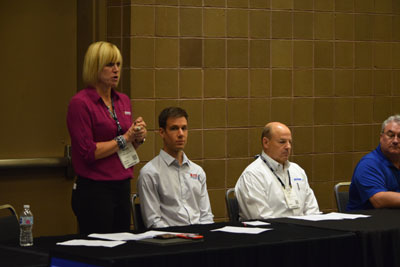 The use of high pressure waterjetting as a primary means to clean is growing around the world. Cleaning with water is highly efficient and more environmentally friendly compared to other methods of cleaning. The downside of waterjet cleaning is that it's very dangerous if not properly performed. Unfortunately, each year the industry sees too many waterjet injuries, and worse, fatalities.
High pressure waterjetting can be performed safely but it requires the development, adherence, and training of regimented safety requirements. Many countries have well documented requirements such as the WJTA's "Industry Best Practices for the Use of High Pressure Waterjetting Equipment," but most don't.
Because high pressure waterjetting is commonly performed in plants globally, many multi-national asset owners have expressed an interest in aligning waterjetting safety guidelines across countries where their facilities are located to eliminate safety incidents and improve plant efficiency. Owner representatives went to established safety associations such as the Belgium-based safety organization Stichting Industriele Reiniging (SIR), France-based S3C and the United States-based WaterJet Technology Association (WJTA) to provide a basis for contractor safety and technology implementation on a global scale.
On May 15, 2018, the WJTA and SIR facilitated a meeting between various global safety organizations and asset owners. Held at the IFAT Exhibition in Munich, Germany, the WJTA and SIR presented a compelling case for the development of basic global waterjetting safety guidelines. Attendees from around the world engaged in a productive and collaborative discussion regarding the development and implementation of basic global safety standards to promote, educate, and ultimately require safe waterblasting practices.
The outcome of this meeting was the drafting of the Primary Fundamental Principles of Safe Waterjetting Operations to be used as the base of all waterjetting safety practices. A small committee made up of safety association members and asset owners from around the world was formed to further develop the document. Over the next several months, the committee met to fine tune the principles in preparation for the formal ratification of the document.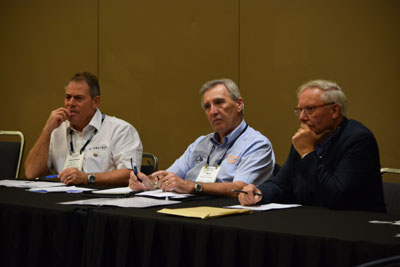 On November 1, 2018, at the WJTA-IMCA Expo held in New Orleans, Louisiana, United States, the Primary Fundamental Principles of Safe Waterjetting Operations was ratified by the founding members of the Global Standards Committee. By signing the document, the following organizations agreed to adhere to the seven principles and to participate in the further development of the document:
WJTA (USA)
SIR (Benelux)
S3C (France)
WJA (United Kingdom)
EWJI (Europe)
DFIV (Germany)
KWJA (Korea)
Dow Chemical
BASF
DuPont
Total
Some of the founding members of the Global Standards Committee, such as the ICAC of China and AusJet of Australia, were unable to attend the meeting in New Orleans, but are expected to ratify the document in the coming months.
The Global Standards Committee's next step is to collect the safety manuals of the ratifying associations and perform a gap analysis compared to the Primary Fundamental Principles of Safe Waterjetting Operations. Recommendations for improvement will be offered and each association will determine how to incorporate the seven principles into its own safety manual. The Global Standards Committee will also reach out to other global safety associations and asset owners to educate and assist in the implementation of the fundamental principles.
The countries of South Africa, Nigeria, and Mexico have already expressed interest in adopting the fundamental principles, which now means this initiative is supported across five major continents.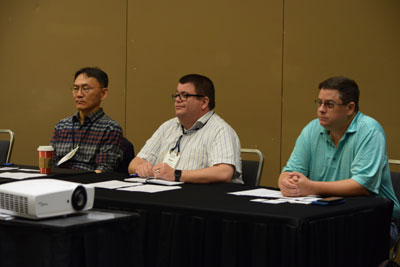 While this global initiative is a significant undertaking, it's an incredibly important mission. We mustn't be okay with our colleagues putting their lives at risk when there is a safer, more productive way to do things. Asset owners must educate themselves on available technology and require the use of safe practices and automated waterjetting. Contractors must commit to training their people in the use of safe waterjetting methods. Equipment manufacturers must develop equipment that promotes safety and simplicity. Global safety associations must partner with all three stakeholders to implement more stringent and standardized best practices. It takes all of us to effect change.
The next Waterjetting Global Standards meeting will be in Spring 2019, date and location to be determined. We encourage anyone interested in being part of this initiative to reach out to us and participate.
For more information about this initiative, please contact Kerry Siggins at Kerry.Siggins@stoneagetools.com or Hans Borgt at hgborgt@dow.com.