Election Procedures – Online Voting Available For 2017 Election
Updated September 13, 2017
Voting in the 2017 election has closed. Results will be posted to the website when tabulated and published in the Jet News.
---
On August 1, 2017, a list of nominees and a biographical sketch for each individual were circulated by email to the eligible voting membership with a link to vote online via the WJTA-IMCA website.
In order to vote online, members must have an email address in their membership profile. The email address is also the user name.
Members will be able to login with their unique username and password to fill out a ballot, which will be initialed, signed, and submitted electronically through the website. Members may request a written ballot be mailed to them, which must be signed and returned to the WJTA-IMCA office by mail, fax or email. If a member returns multiple ballots (be they written or electronic), only the first ballot received will be counted. Online ballots and printed ballots must be received by the WJTA-IMCA office for tallying no later than September 12, 2017.
In the event of a tie for a position on the Board, a runoff election between the tied candidates will be conducted using the procedures outlined above over a two-week period following the initial election.
The names of newly elected board members will be announced on the WJTA-IMCA website and in Jet News.
Meet the Candidates for the WJTA-IMCA Board of Directors
Bill Gaff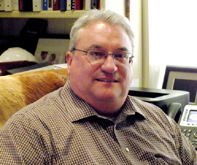 Bill Gaff is vice president of sales and marketing for Vacuum Truck Rentals and Vacuum Truck Sales and Service, both headquartered in Jackson, Mississippi. Mr. Gaff has worked in the environmental industry for over 35 years starting out as a service technician at then Peabody Myers (Vactor Manufacturing and a subsidiary of Federal Signal). Mr. Gaff has held various management positions, including president of The Air and Water Group of Federal Signal, which included Vactor Manufacturing, Guzzler and Jetstream. He also held the positions of president of Vactor Manufacturing, vice president of sales and marketing, vice president of industrial products and vice president of strategic sales. Mr. Gaff has a bachelor's degree in finance and business administration from Illinois State University as well as graduating from the Executive Program of the University of Michigan. He currently serves on the WJTA-IMCA Board of Directors as chairman of the board.
Mission/Vision: In my three terms on the WJTA-IMCA board, we have made some significant advances in expanding the services we offer our membership to include the industrial vacuuming industry as well as the water blasting industry. I see the WJTA-IMCA becoming even more progressive in defining and sharing industry standards and best practices in the water blasting and industrial vacuum industries. I also see this organization's role expanding its scope to additional adjacent industries in which WJTA-IMCA members also do business. This defining and sharing of best practices will help improve the safety of its members' industries as well as reduce the operating costs such as legal, insurance, and training. The WJTA-IMCA can also provide operational, training and safety guidelines for smaller companies who do not have the size or staff to insure that their training and safety practices allow their workers to operate in the safest work environment possible. It has been my honor to have served as the chairman of the board the past three terms, and I believe the WJTA-IMCA is poised to continue to provide value to its members and the industries it serves. I would be honored to continue as a member of the board.
Nominated by: Gary Noto, Chief Executive Officer, HydroChem LLC, Deer Park, Texas.
Bill McClister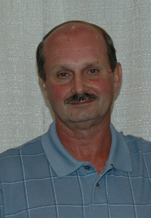 Bill McClister is the vice president of industrial cleaning technology for Veolia North America, where he has been employed for 36 years. Mr. McClister is a current board member and president of the WJTA-IMCA. Bill has played a significant role in the overall growth of the association, including the Conference & Expo.
Mission/Vision: I believe that I can assist the WJTA–IMCA to continue to grow its leadership role, not only in setting safety and operational standards for the waterjet cleaning and industrial vacuuming industries, but also getting those who perform these services, in a competent manner, recognized as skilled craft personnel. I will continue to increase the value that the WJTA-IMCA provides to all segments of its membership.
Nominated by: Bill Gaff, Vice President of Sales and Marketing, Vacuum Truck Rentals, LLC / Vacuum Truck Sales & Service, Jackson, Mississippi.
Gary Noto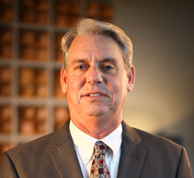 Gary Noto is the CEO of HydroChem LLC, a national supplier of waterjetting, vacuuming, and chemical cleaning services. A native of New Orleans, Louisiana, Mr. Noto has held and served many functions in his 38 year career in this industry including: safety, sales, operations, and management. Among his industry accomplishments is performing the first automated rotary tube lancing job for the DuPont Pontchartrain plant. His experience includes developing business relationships with other contractors and numerous national refineries and petrochemical plants. His career with Hydro-Services/HydroChem spanned 24 years, during which the company's revenue grew from $10 million to $225 million per year. Mr. Noto also spent nine years employed with Veolia Industrial Services as executive VP/COO and rejoined HydroChem as CEO in 2013. He is currently leading the WJTA-IMCA team to work with the Houston Area Safety Council to develop a Computer Based Training (CBT) program and hands on training based on the WJTA-IMCA Orange Book for the purpose of unifying waterjetting safety standards throughout the industry.
Mission/Vision: My mission/vision will be to complete the roll out of the Orange Book as the unifying waterjetting safety standards nation-wide with training available to all who enter and participate in our industry. I will also continue my focus on membership growth and services available to the membership. In the last four years involvement and membership has grown to include plant end users from Dow, DuPont, BASF, Shell, Chevron, Phillips 66, and others. It was and will continue to be my mission to gain more interest and participation in our association and annual expo from this group as well as other industrial cleaning contractors and suppliers.
Nominated by: Luis Garcia, President, Gulf Coast Region, Northern Safety & Industrial, La Porte, Texas.
Jimmy Peck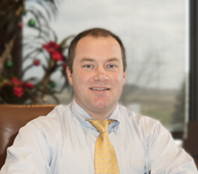 Jimmy Peck joined MPW Industrial Services in 2003 in the role of management trainee, learning the business of industrial cleaning through hands-on, in-the-field experience for two years. He has held many different positions from branch manager, district manager, general counsel as well as president of environmental services. In 2006, Mr. Peck originated MPW's legal department before being promoted in 2008 to his current role — general manager for the Industrial Cleaning Group. Prior to joining MPW, he worked for the Ohio Attorney General's office in the Charitable Law Section. Mr. Peck graduated from Ohio University with a bachelor's degree in business and from the Michael E. Moritz College of Law at The Ohio State University with a J.D. He received his license to practice law in 2004. Mr. Peck is an active member of numerous legal and industrial groups, including the Association of Corporate Counsel (ACC) and the Columbus Bar Association (CBA).
Mission/Vision: Just as the first purpose and objective listed on WJTA.org is to enhance safety, the first core value listed in MPW's mission statement is safety. In the industrial cleaning industry, safety is paramount. At MPW, our enduring goal is zero safety-hazard incidents. A superior safety and training and observation program, as well as our increasing development and usage of automated technologies that remove personnel from harm's way are crucial methods that allow us to make significant strides toward our goal every day. The waterjet industry has come a long way since its creation in 1983. Technologies continuously make us faster, more powerful and more efficient. But most importantly, they make us safer. In reality, companies that provide industrial services cannot progress — financially or otherwise — without advancing their safety processes and cultures. WJTA-IMCA routinely advances safety culture within the industry with its publication of Industry Best Practices for the Use of High Pressure Waterjetting Equipment and the Recommended Practices for the Use of High Pressure Waterjetting Equipment in addition to activities and information aimed at promoting the interests of the industrial cleaning industry. Continuing to utilize innovation, automation and communication will allow WJTA-IMCA to further advance its already decorated history.
Nominated by: Monte Black, Owner and CEO, MPW Industrial Services, Hebron, Ohio.
George A. Savanick, Ph.D.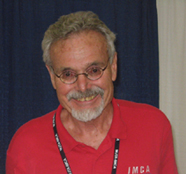 George A. Savanick, Ph.D. is a founding member of the WJTA-IMCA. He is a retired researcher from the U.S. Bureau of Mines where he conducted research in hydraulic mining. He has served on the WJTA-IMCA Board of Directors since 1981 and has held the office of president. He is presently the WJTA-IMCA treasurer and the chairman of the Waterjetting Safety Committee. Dr. Savanick is the editor of Jet News. He is the recipient of the WJTA-IMCA Pioneer Award, Safety Award, and the Service Award. He holds a Bachelor of Science degree in geology, a Master of Science degree in mineralogy and a PhD in solid state science from The Pennsylvania State University. He is particularly interested in promoting the safe use of waterjets. His background in mining has given him a sensitivity to industrial hazards and a desire to eliminate injuries to workers.
Mission/Vision: I would like to see the WJTA-IMCA promote all aspects of the art, science and application of fluid jets and industrial vacuuming. The years since the foundation of the WJTA-IMCA in 1981 has seen an amazing growth of fluid jetting and industrial vacuuming. This growth has taken place in directions that were not foreseen by the founders of the WJTA-IMCA. I think that this surprising growth will continue in the future. However, we cannot foresee the direction that this growth will take. So I would like to see the WJTA-IMCA be open and welcoming to everybody who is interested in the industrial applications of fluid jets and vacuuming. We should be open and welcoming to all interested people from everywhere.
Nominated by: Greg Galecki, Ph.D., Associate Professor, Sr. Research Investigator, Director Waterjet Lab, Mining & Nuclear Engineering, Missouri University of Science & Technology, Rolla, Missouri.
Alan E. Smith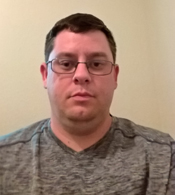 Alan E. Smith, is the contractor safety specialist for BASF in Geismar, Louisiana, and has been with BASF 10 years. Mr. Smith holds a BS of Industrial Technology from the University of Louisiana Lafayette. He is one of several hydroblasting SMEs within BASF North America. Since 2009, Mr. Smith has been the Hydroblasting Taskforce Committee chair person for the Greater Baton Rouge Industry Alliance (GBRIA). The taskforce developed minimum safety guidelines for hydroblasting in GBRIA's member facilities. In conjunction with the National Center for Construction Education and Research (NCCER), the taskforce improved the hydroblasting training manual for NCCER. In 2014, Mr. Smith was recognized by GBRIA as a Craft Workforce Development Champion for his work with the Hydroblasting Taskforce. Next up for the taskforce is developing a training curriculum for automated hydroblasting.
Mission/Vision: Over the last eight years I have dedicated myself to improving the safety in the hydroblasting industry in my area. We have driven the use of automation and continue to look for new and innovative ways to clean the equipment at BASF. I want to help WJTA-IMCA promote the use of automation to all users to further enhance the safety of the industry for its employees.
Nominated by: Timothy R. Bonvillian, Sr. Vice President, HydroChem LLC.