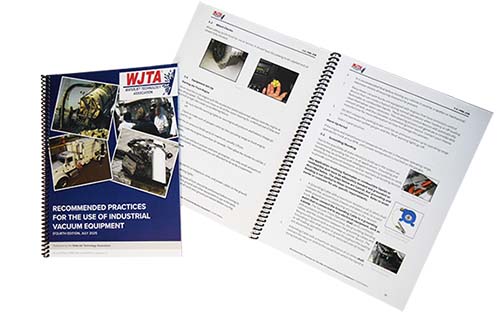 MANUAL - 2021 Recommended Practices for the Use of Industrial Vacuum Equipment
1 - 10 copies
$12 Member / $20 Non-member
Description
The NEW Recommended Practices for the Use of Industrial Vacuum Equipment, fourth edition, reflects updates to the third edition manual and was assembled by WJTA's committee of contractors, manufacturers, educators, researchers, consultants, and plant/asset owners.

The Recommended Practices include injury potential, seeking medical attention, damage, explosion, types of trucks, getting started, pre-job preparations, working safely, job completion, loading/off-loading, equipment maintenance, and regulations and certifications.

The fourth edition Recommended Practices is newly redesigned and printed in full color with updated illustrations and photography.