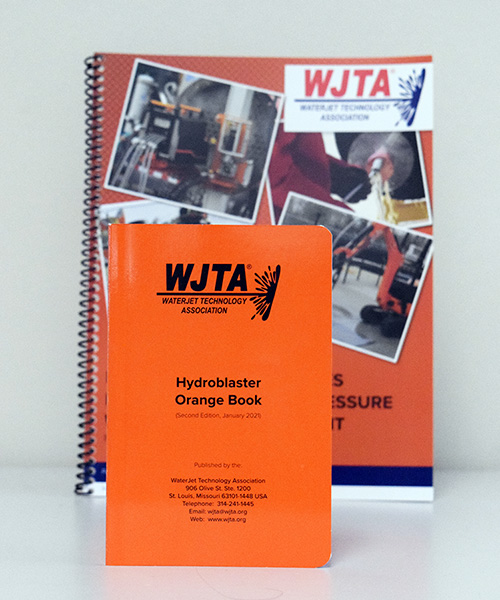 POCKET HANDBOOK - Hydroblaster Mini Orange Book (2021 Edition)
1 - 49 copies
$5 (Member) / $10 (Non-member)
Description
WJTA's Hydroblaster Orange Book is a pocket-sized version of the Industry Best Practices for the Use of High Pressure Waterjetting Equipment (Second Edition, 2021). The mini-orange book contains the same text and imagery as the Best Practices manual, but is sized down for ease of access.

The Hydroblaster Orange Book is 136 pages in length and is sized 3-7/8" x 5-7/8" (9.8 x 14.8 cm) and is printed in black and white.

The handbook includes information about: responsibility, accidents, pre-service and operational checklists and procedures, PPE, training requirements, waterjet team responsibilities, care and maintenance of equipment, automated equipment, permanent cleaning areas, design criteria, and a glossary of definitions and guidelines.