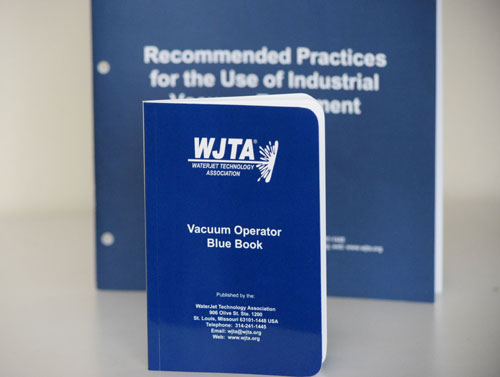 POCKET HANDBOOK - Vacuum Operator Mini Blue Book
1 - 49 copies
$5 (Member) / $10 (Non-member)
Description
WJTA's Vacuum Operator Blue Book is a pocket-sized version of the Recommended Practices for the Use of Industrial Vacuum Equipment (Third Edition). The mini-blue book contains the same text and imagery as the Recomended Practices manual, but is sized down for ease of access.

The Vacuum Operator Blue Book is 106 pages in length and is sized 3-7/8" x 5-7/8" (9.8 x 14.8 cm).

The handbook includes information about: injury potential, types of trucks, safety precautions, pre-job checklist, PPE, responsibilities, job completion, loading/off-loading, maintenance, glossary and more.