Marine Metal Coatings, Inc.
Main Representative
Harmodio Yuen


General Manager
phone: [507]317-6535
Website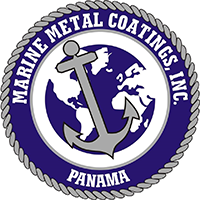 Marine Metal Coatings, Inc.
Albrook BPA Business Center
Office 205 Panama City, WTC
Panama
Business Description
Marine Metal Coatings, Inc. is a contractor company with expertise in corrosion control. We specialize in the cleaning (grit blasting as well as ultra-high pressure water blast at 40,000 psi) and painting of ship hulls, cargo, ballast, fuel and water tanks. Marine equipment, miter gates, caissons, piping, penstock for hydroelectric dams, bridges and piers have been serviced and protected from corrosion by our company.
Products
Services
Consulting
Engineering
Industrial cleaning services (industrial plant cleaning/waterblasting, maintenance for the petrochemical, refining, and pipeline industries, etc.)
Surface preparation
Waterblast cleaning
Systems
Abrasive waterjet systems
Surface preparation
Tank cleaning
Waterblasting